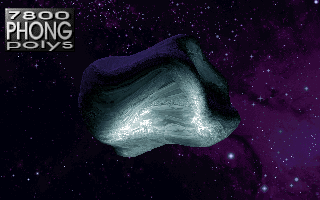 Most of you know about the famous tune for Dope by Jugi, whose filename we mistakenly assumed was simply DOPE.MOD (mainly because we ripped it directly from the demo). If you ever tried to open it with a tracker you could see it wasn't a normal 4 channel mod but a 32 channel one.
It is probably due to the fact that the song was originally composed with Fast Tracker. And it wasn't titled dope but Onward ride instead. The best of all is that I found another shorter version which sounds neater and more solid than the demo version, maybe because its title is Onward final version, probably.
Both songs are listed in scenemusic, the long demo version here and the shorter final version here.
Since scenemusic follows such an stupid rule as to force people to register to be able to access external mirrors for downloading the songs, I have decided to give you the direct links to the mirrors in the hope that they rectify and make it easier for people to enjoy scene music. Here they are:
But there's still more! It seems that Jugi contributed with a remix of this song to the Assembly 2004 Instrumental music compo, but it didn't qualify. In contrast with 2007 edition, where even the non-qualified songs were distributed, that year only what was shown was distributed, and so the song is not in Scene.org ftp.
It wouldn't be a problem if scenemusic had linked to some decent hosting or something, but we are left with the knowledge that there's another version of Onward (Onward with the popcorn) and I personally I'm unable to download it from the horrid free downloads page scenemusic links to, even less listen to it.
If some nice guy or gal can download it or finds it anywhere else it would be nice to listen to that remix :-)
Oh and I also tried to look for jugi on irc but ircnet decided that my entire ip range was banned because of something about a blacklisted spam mail proxy or something and I'm unable to connect even if I reset my dsl modem. Anyway, enjoy that little jewel and see you next year! :-)
UPDATE 12th January: Found this page from mod soul brother with information about jugi and a compilation of his mods in zip format. It hasn't got the Onward with the popcorn version, since it's an mp3 but I'll keep looking for it anyway ;-)