I secretly want to have a band and play indie vintage cheerful songs in retro clubs
But maybe it's not a secret anymore, as I posted it here.
Also, HI! After so many years not posting in the blog, I needed some sort of introduction. It's like starting from scratch. Sort of.
And BAAAM, here's this silly version of Suena el teléfono by Cola Jet Set, whose ex-singer also happens to be my musical doppelgänger: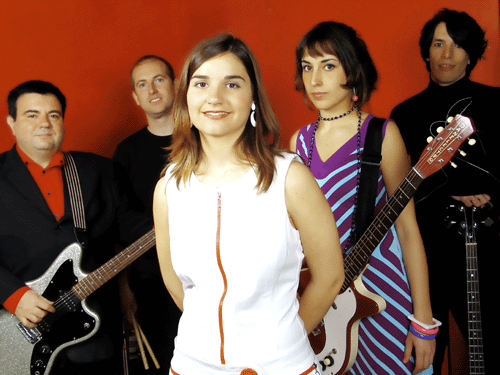 She looks so similar to me that even relatives can get tricked.
Also, this never happened.