Camille, Andrew, Katrina & Co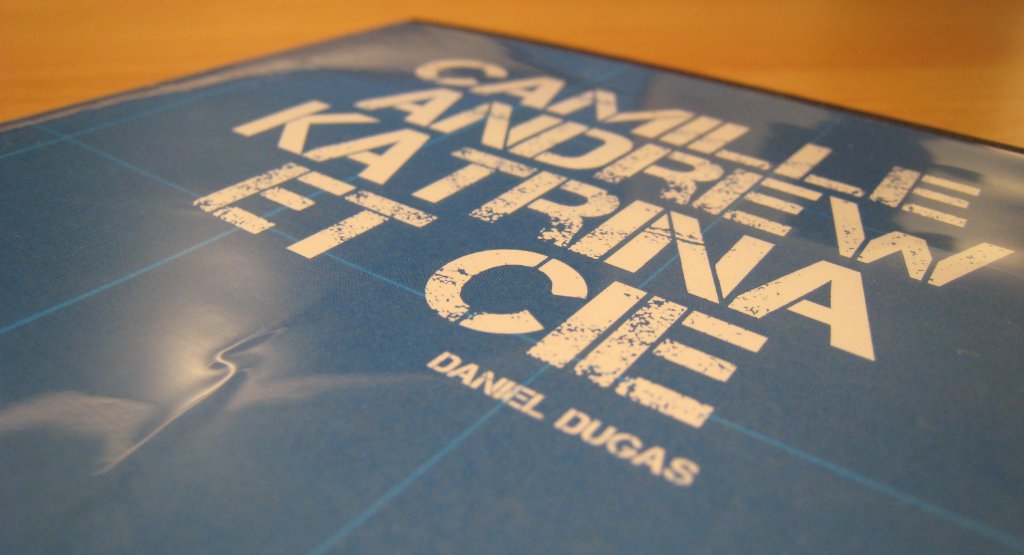 Almost a year ago Daniel Datugas from Canada contacted me, asking me for permission to use an excerpt of a song of mine in a video project he was working on, Camille, Andrew, Katrina et Cie
Of course, I couldn't but say yes!
The song was —you guess it— Glacier again. I must have done something really well with it! :D
In return for using the song, he kindly sent me a DVD when the project was finished. For some strange reason, getting a physical DVD instead of downloading an ISO image and mounting it virtually was SO exciting. There was a "thank you" letter inside, and the DVD box itself. The cover is what you see above, then you have the DVD disk: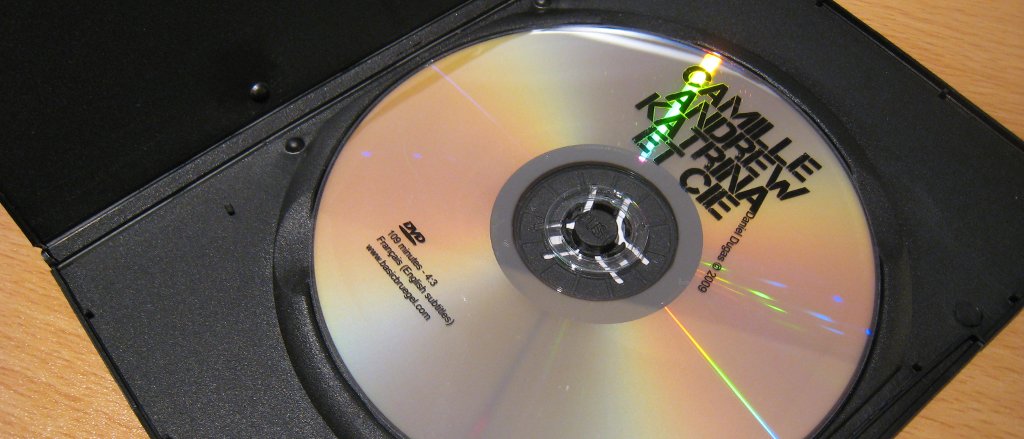 which is simple but has the nice detail of Mr. Dugas name being nicely aligned with the last A of Katrina. And finally here comes the best part, the egopumping part: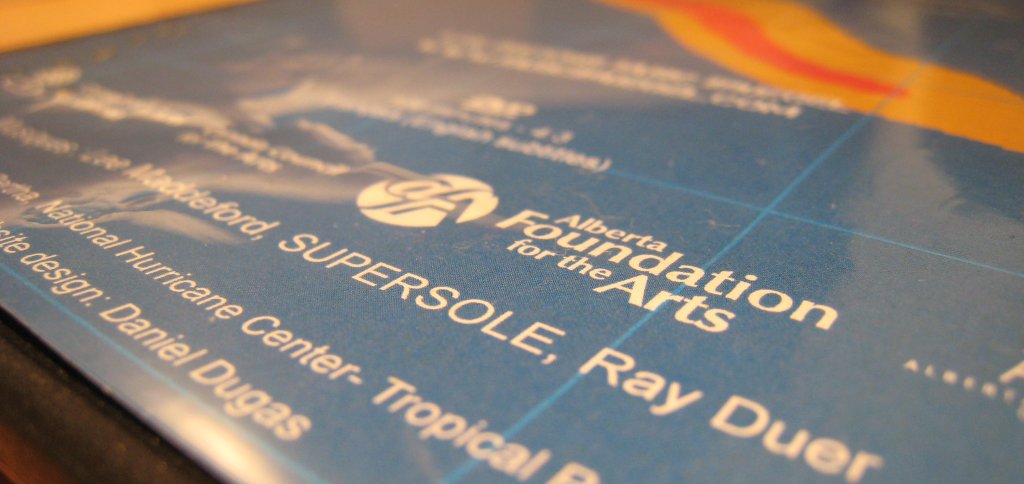 TOTALLY UPPERCASE SUPERSOLE! Yeah!
Vanity highs apart, and back to the project itself, it seems it is a project with multiple readings. It is a video, but it is also an installation —which unfortunately I'm not able to experiment. The video is being published to vimeo (a new sequence every day). I watched it with the sound effects + voice channel, plus the English subtitles on, since my French isn't that good to understand everything. It is all narrated and performed by Daniel, a bit in the style of old radio serials. The format suits him well, since there were very few actors & actresses in this production, so each one of them play several roles in the movie (disguised, of course!).
Regarding the story, it really hooked me. I was totally interested in knowing how would it end, and I was even thinking about the movie some days after watching it, so it really made an impact on me. So good work, Daniel et Cie! Well done! :-)
At this point the sequence which features my song hasn't been published yet, I'll update this post when it is.